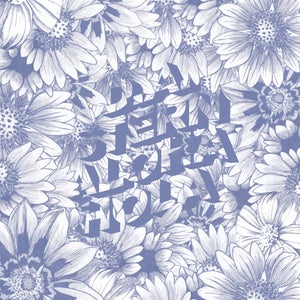 $

15.99
Introducing our new favorite Cali kvetcher, D.A. Stern, and his debut album Aloha Hola out on Twosyllable Records January 20, 2017. This exciting new collection of 11 catchy tunes was painstakingly written, recorded and produced by Stern in his mother's New Jersey basement. Though formerly a nebbish New Yorker, D.A.-- full name, David Aaron -- has relocated to discover all that Hollywoodland has to offer from Canter's to Langer's and beyond!
More inspired by Albert Brooks and Woody Allen than any songwriter, Stern, a bonafide cruciverbalist, finds his inspiration from screenplays, comedic timing, and especially crossword puzzles more than melody or harmony. Despite its peppy power pop pastiche, it's his excellent, dark lyricism that holds the secrets of our true, twisted reality. Take, for example, the sugary pop hook on "Miami" that examines the ultra-connected, device-obsessed populous, or the jaunty balladry on "In Pain," which details the aftermath of a love story we'll never know. At its core, Aloha Hola, like a modern Harry Nilsson, Dylan or post-Beatle record, is an album of melancholic love dirges for the loss of girls, booze, New York City, and even life itself. Stern tackles these life-long questions of solipsism with a poet's aplomb. That's not to say his songs aren't catchy, hummable, karaoke gems in the tradition of Elvis Costello or The Jesus of Cool... Aloha Hola scratches that guitar-driven pop itch we've all been hiding from our doctor.
Listen as D.A. Stern woos you! After one spin, you'll be harmonizing on these hooks as you're stuck on the 405!
**DUE TO MANUFACTURING ISSUES, THERE IS A DELAY WITH THIS RECORD**