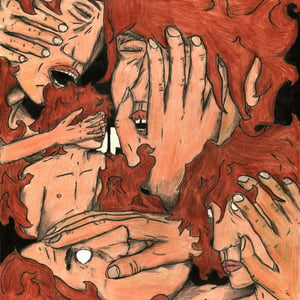 $

19.99
Listen, lady: they say that a heart beats within the chest of each man, woman, and child. However, the heart of Dream Love is twice the size and shinier than a disco ball.
Dream Love's mission is simple: to spread his brand of synth-seance across this world, from the isolating metropolis to the fog-choked southern swampland. His complex keywork manifests images of a decadent past and an even more superfluous future, dressed in sequins and glitter. A resident jester of the underworld, Dream Love's sounds possess powers of unknown origin. Once the spell is cast, audiences have found themselves dancing until their bones become brittle. It is difficult to resist the funk flavor, especially for those with a taste for the unconventional and unpredictable. His songs will not only haunt your waking lives, but also infiltrate your dreams.
"Full of twists, turns, and handclaps, this is one jam you'll have a hard time driving away from" – Altered Zones
"Chopped-up synth disco awesomeness" – No Fear Of Pop
Dream Love is Taylor Ross of Tallahassee, Florida. He is occasionally joined onstage by poet Barrett White. This is Dream Love's debut full-length.