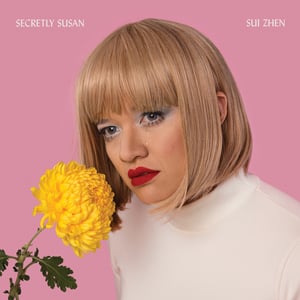 $

16.99
As waves lap on the shore in the opening moments of Secretly Susan, you know you're in for a journey. Sui Zhen, aka Susan, aka Melbourne-based Dream Beat artist Becky Sui Zhen, is at the helm. Drifting by tiki beach parties and nostalgic Sound Systems, Becky's ethereally radiant jams lead you on a path to positive enlightenment.
Inspired by Japanese Lovers Rock, 80s Electro-Bossanova and Dubby-Lounge Pop which she discovered on holidays in Japan and London as a participant at the Red Bull Music Academy, Secretly Susan is truly a World album wrapped neatly in a an accessible cloak and tied with a bow.
The album lands in North America for the very first time June 17th via Twosyllable Records (on exclusive license from Dot Dash/Remote Control) in decadent bubblegum pink vinyl.
1. Teenage Years
2. Hangin On
3. Take It All Back
4. Dear Teri
5. Going Away
6. Walk Without Me
7. Infinity Street
8. Safari
9. Never Gone
10. Alter Ego