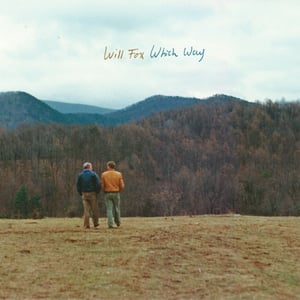 $

16.98
Like many before him in the canon, Will Fox is a vagabond. Born in Houston, TX, raised in London, Paris, and the American South, Fox spent his adolescence moving around, practicing, and playing. His travels even took him to Rio de Janeiro, Brazil where he studied Bossa Nova, expanding his craft.
Back stateside, destined to operate a historic gristmill in the Shenandoah Valley, Fox instead moved to Los Angeles to become a troubadour. After his stint as a member of the now-defunct LA-darlings Los Angeles Police Department, Fox turned his attention to his own pursuits, calling on a community of friends including Tim Keen (Ought) and Greta Morgan (Springtime Carnivore) to help bring his compositions to life.
In his songs you'll hear his lifetime's array of influences compounded from the intricate fingerpicking of Nick Drake and Leo Kottke, to the romantic croon of Chris Bell. From the songwriting deities themselves like Neil Young or George Harrison, to modern heroes like Cass McCombs, Andy Shauf or Big Thief. There's timelessness to his affect, a kind of ageless otherworldliness one can only achieve through experience. And yet, there's something fresh and youthful about it.
Following the release of his Cosmic Dusting EP in 2018, Will's debut album Which Way is coming out this summer on Twosyllable Records. The dreamy alt-folk album features collaborations with Rob Schnapf (Elliott Smith, Kurt Vile, Cass McCombs), Brendan Lynch-Salamon (Los Angeles Police Department), Tim Keen (Ought), Greta Morgan (Springtime Carnivore), Jessica Maros (Escondido) and Matt Schuessler (Loma, Joe Pug). It was mixed by Brian Rosemeyer (Cat Power, Kurt Vile, Cass McCombs), produced by Tyler Karmen (Alvvays, Noname, Protomartyr) and mastered by Mark Chalecki (Mavis Staples, Hope Sandoval & The Warm Inventions).
From playing around on an 8-track tape machine in Koreatown to recording at 64 Sound in Los Angeles (owned by Pierre De Reeder of Rilo Kiley), Will pulled from life experiences for this record – navigating post-relationship feelings with an ex-girlfriend, his father's cancer diagnosis, career changes, and everything in between.